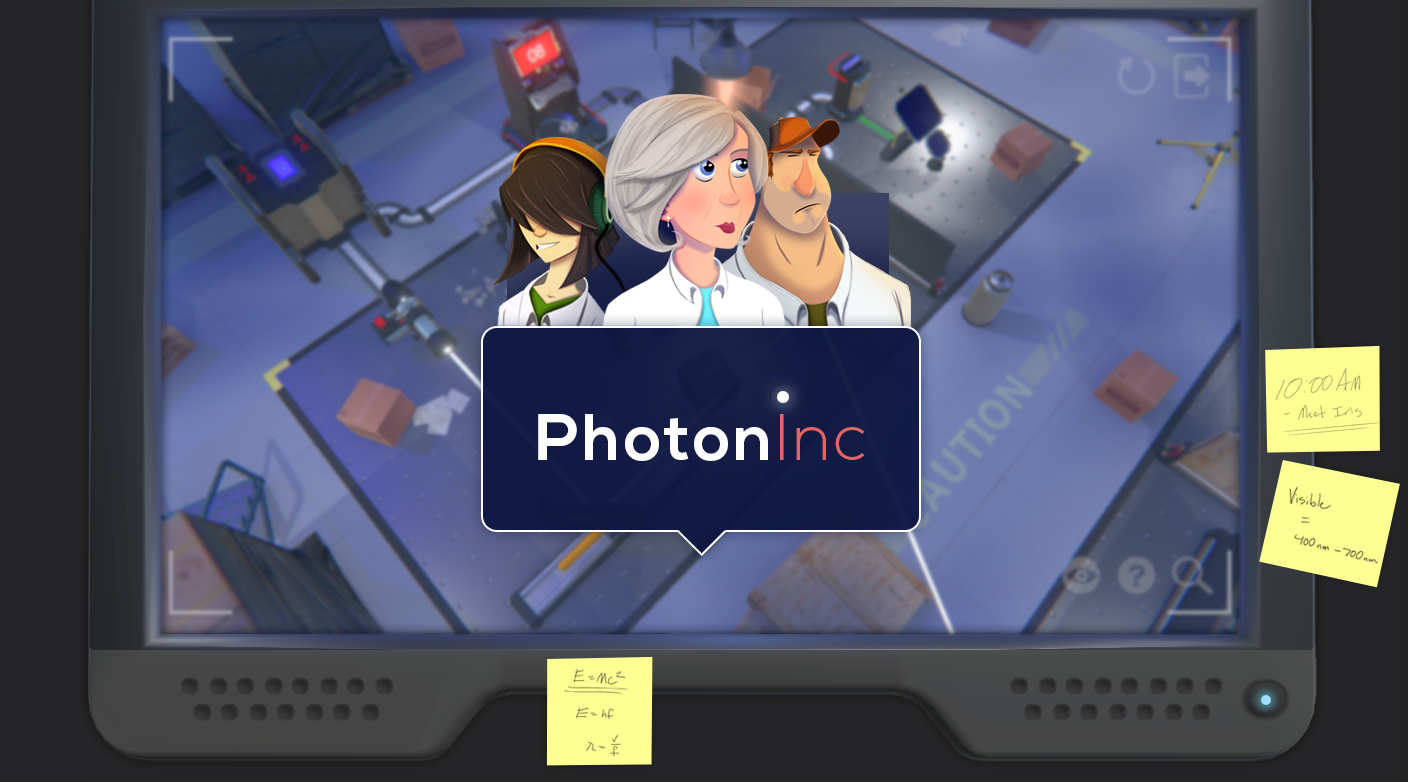 PhotonInc
A downloadable game for Windows, macOS, and Linux
PhotonInc
Today is your first day as a photonics technician. You've been assigned to the Visible Wavelength department where you'll test a variety of devices. Harness the properties of light and optical mediums to reflect and refract your way to success.
PhotonInc is built with accurate science. We've designed it to align with the Next Generation Science Standards MS-PS4 and HS-PS4 Waves and Their Applications in Technology for Information Transfer. At Substrate Games we recognize the potential for game-based learning but feel many "educational games" pale in comparison to their for-entertainment cousins. Our goal is to develop rich, engaging products that entertain and amaze gamers, yet have educational value intrinsically woven into the fabric of the game design.
This release represents our proof-of-concept prototype. Do expect some rough edges or incomplete functionality. Please let us know in the comments what you think of the concept as there is always a chance we will continue to develop PhotonInc into a full game.
If you like the concept or approach we're taking to creating games that are fun to play and have educational merit, please consider supporting us by purchasing one of the exclusive extras below.
Original Soundtrack
This extra contains four (4) melodic soundscapes composed by the talented Andrew Prahlow (Outerwilds, Legend of Korra, Madden, various film and television credits).
Character Set

This extra contains high-quality PNG images of six (6) PhotonInc characters designed and illustrated by Eric Ensey:
Nari
Tino
Ruby
Violet
Raymond
and Bruce
Each character image is formatted to work for most forum and social media profile image requirements, and come with solid and transparent background variants.
---
System Requirements
Minimum Specs
Processor - Intel i5 2.0 Ghz or equivalent
Graphics - Integrated Graphics
Memory - 4GB DDR3
Disk Space - 600MB
Input device (Mouse + keyboard)
---
Supported Languages
---
Support
Run into problems or have feedback? We're here to help!
Email: support@substrategames.com
Twitter: www.twitter.com/SubstrateGames
Facebook: www.facebook.com/SubstrateGames/
---
Change Log
Version 0.1.1 - July 9, 2017
Fixed: Test Zone 07 was unable to be passed due to a collision bug.
Improvement: Now able to select resolution and quality settings before loading PhotonInc via a dialog window.
Version 0.1.0 - July 6, 2017
PhotonInc initial release
Download
Click download now to get access to the following files:
PhotonInc Windows 32bit
234 MB
PhotonInc Windows 64bit
236 MB
PhotonInc OST
228 MB
if you pay $1.99 USD or more
PhotonInc Characters
4 MB
if you pay $2.99 USD or more